The Secret Lives of Color
The Secret Lives of Color by Kassia St. Clair is a fantastic book.  It tells the unusual stories of seventy-five fascinating shades, dyes, and hues. From blonde to ginger, the brown that changed the way battles were fought to the white that protected against the plague, Picasso's blue period to the charcoal on the cave walls at Lascaux, acid yellow to kelly green, and from scarlet women to imperial purple, these surprising stories run like a bright thread throughout history.

In this book, Kassia St. Clair has turned her lifelong obsession with colors and where they come from (whether Van Gogh's chrome yellow sunflowers or punk's fluorescent pink) into a unique study of human civilization. Across fashion and politics, art and war, the secret lives of color tell the vivid story of our culture.
You should give it a read!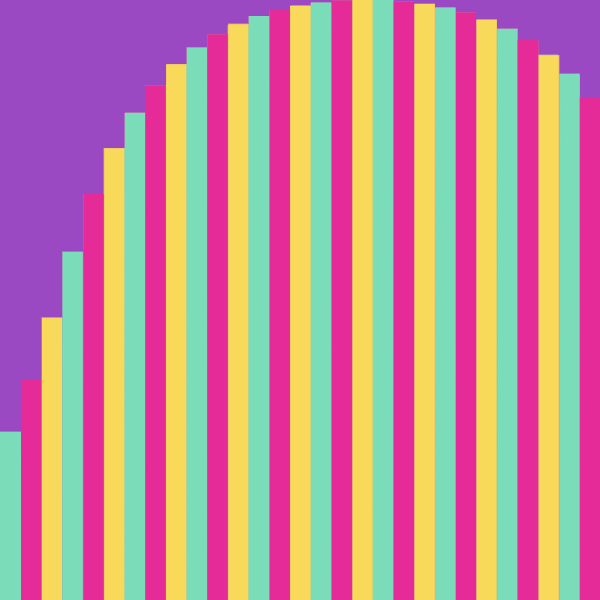 My design journey is definitely a nontraditional one.  I studied art history from elementary through high school, fascinated by how thoughts are communicated through art.  This visual language allows us to each have our own interpretation. 
After high school, I studied Advertising and Graphic Design. I love how colors and typography communicate with the audience.  Shigeo Fukada's

Victory 1945

is efficiently eloquent in his message about world peace, using only two colors - gold and black.  Mr. Fukada used a simple and bold howitzer with a shell in motion.  The power of the image is the shell is moving in the opposite direction, pointing at the gun.  The simplicity is its power.  No words about the destructive illusion of war could be more effective than this illustration - see Mr. Fukada's design below.
My career path for over 10 years has been in branding. I also work as a freelance Graphic Designer, a way of thinking that has guided my branding career. As a Branding Designer, I led many high-profile projects across the U.S and Canada, aiming to create exceptional consumer experiences. My design work experience, connecting to consumers based on their behavior, understanding market competition and creating an effective product flow to increase brand awareness, company conversion and delight consumers are crucial to my successes.
​​​​​​​
I am a self-initiated learner. 

 I have the drive to keep up to date with the latest trends and design patterns.  As design is rapidly changing, a designer must be ready to adapt to the changes and challenges.
I am curious.

 I see designs, instantly thinking how I can make them better and more efficient for the users.
I am empathetic. 

I want to make meaningful products that can help others.  I aim to make design decisions from the user's perspective.
I am collaborative. 

Design is a team endeavor.  We need to understand that each person's role is different but each is crucial to the process.  It is important to clearly communicate decisions to the team so each person's contribution is aligned with the final goal. 
I am persistent.

 I don't give up just because I don't know how to design something.  I always find ways to solve the problems. 
Having knowledge of design and branding have proven to be essential in my work on UX/UI projects. My experience with Adobe Suite has eased my transition into many prototype tools.  I am a designer who is learning and evolving, the quality that makes UX/UI so exciting.  There is always something new to learn.
Shigeo Fukada's

Victory 1945 -

Created 1975
Listen To Your Users
​​​​​​​​​​​​​​